Top 10 Holiday Gifts for the Active Agers in Your Life
With the holiday season here (it really seems to have snuck up on us this year) it's time to continue the tradition we started last year by sharing our second annual list of gifts that people over 50 really want. Following extensive research, the team at Age of Majority has compiled our list of the Top 10 holiday gift ideas for Active Aging consumers. It features a little tech, a little practicality, some retro inspiration and a whole lot of fun.
It's our small gift to you with wishes for a wonderful holiday season and a healthy, safe and prosperous 2020.
#10. TV streaming service subscriptions
From specialty sports programming like ESPN+, Dazn and NBA League Pass to more mainstream viewing like NetFlix, Apple TV+, Disney+ and Amazon Prime Video, there are more options than ever for Active Agers to cut the (cable) cord and focus their viewing time on the programming they love the most.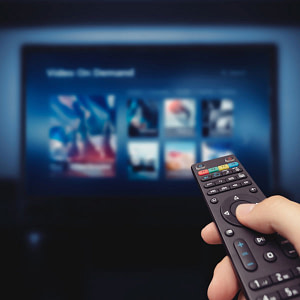 #9. Cocktail shaker and set
While wine and beer are always popular, cocktail making and consumption are on the rise. Including a recipe or two of some favourite cocktails, or a book of cocktails (there are many fun/themed options available), will make the Active Ager in your life look like a professional bartender.
#8. Home monitoring products
Having the ability to monitor and control key elements of your household is high on the wish lists of Active Aging consumers. Consider the gift of a Nest or ecobee smart thermostat or a wifi enabled camera for external home monitoring, both of which can be easily managed anywhere with the use of an app.
#7. Master Class subscription
Many Active Agers want to learn new skills or to get better at something they have always loved to do but perhaps did not have the time to practice before. Whether it's helping them explore their writing skills, express their artistic creativity, or expand their culinary skills, the gift of learning will be enjoyed well into the new year.
#6. iRobot Roomba robot vacuum or Braava robot mop
While some people enjoy the act of vacuuming or mopping the floor, most Active Agers would rather spend their time on more fulfilling activities. These are great gifts that will reduce some of the ongoing burden of housework.
#5. A retro (but updated) turntable
Many Active Agers have kept their old vinyl or would have no trouble spending an hour or two in the local record store seeking out some old favorites. Today's turntables are equipped with the latest technology that provides great sound that can be heard throughout the house (some even argue the sound is better than digital music) or that can convert vinyl albums into a digital music catalogue.
#4. Anything Pickleball!
While this fast-growing activity is definitely not just for "old" people, Active Agers love the physical and social aspects of this sport. From paddles to shoes to stylish activewear, you can't go wrong with these gifts.
#3. Protein bars and supplements
Keeping energy levels high and concerns like sarcopenia (muscle loss that begins when you turn 40) low is of increasing importance to Active Agers. There is a large assortment of brands and product offerings out there (to meet dietary and taste preferences) so perhaps a sample pack would be an ideal gift this holiday season.
#2. CBD oil
Unfortunately, the aches and pains associated with an active lifestyle don't tend to get better as you get older. But CBD oil (assuming it's legal/available where you live) can be a great alternative to other pain relief options, after a good workout, a game of pickleball or some gardening.
#1. Age of Majority merchandise
We've saved the best for last (OK at least we think so)! If you haven't checked out our freshly created AoM merchandise yet, have a look and order now so your favorite Active Ager is not disappointed when opening presents this year. Order early and often! They are gifts that defy age stereotypes or simply celebrate some of the best things about being a little more 'age experienced'.