Top 10 Holiday Gifts for the Active Agers in Your Life
With the holidays just around the corner our team at Age of Majority has compiled its 5th annual list of the top 10 holiday gift ideas for the Active Agers in your life. Prepared with input from our Revolution55 community, this list is sure to include the perfect item for the toughest to buy for on your holiday list.
It's our small gift to you with wishes for a wonderful holiday season and a healthy, safe and prosperous 2023.
#10. Home food delivery
Active Agers are consciously watching what they eat and are cutting down on red meat, processed sugar and sodium while increasing consumption of fruit and vegetables. A weekly or monthly delivery of fresh produce would be a welcomed gift at any home.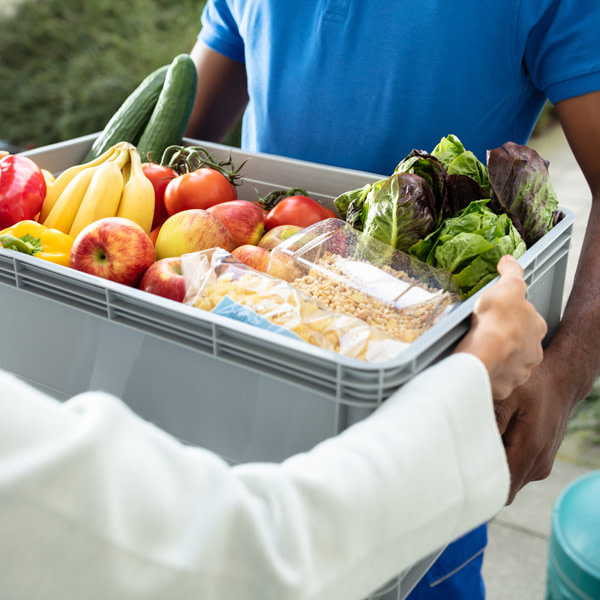 #9. Subscription to a streaming service or digital app
Active Agers are online more than ever before, which includes signing up for streaming service subscriptions. Whether it's to help them replace their cable service, to keep them up to date with a weather or news service, or entertained with the latest online game, this gift would be a surefire hit with the older adult on your holiday gift list.
#8. Exercise classes
Active Agers love to be physically active so why not help them on their journey to get and stay fit. Either in-person classes or online sessions, with a focus on strength and mobility training, are healthy options that would be appreciated.
#7. Stylish reading glasses
With many Active Agers experiencing issues with their vision, why not treat them to a pair of functional yet stylish reading glasses that will help them read the small print on their favorite restaurant menu in a more fashionable way.
#6. Personalized thank you stationary
Many Active Agers are craving a return to lost arts and practices such as writing thank you notes. Personalized stationery is a great way to express your gratitude (vs. an email or text that is less special to receive). Throw in a customized pen to make this gift even more special.
#5. Health tracker/monitor
Tracking and monitoring your health has never been easier or more accessible. Whether it be for monitoring your health patterns or vitals such as heart rate and fitness levels, there are a wide variety of options to choose from that will fit the lifestyle of any Active Agers in your life. Not to mention, many of them are pretty stylish too.
#4. Cannabis products
Although cannabis isn't for everyone, many Active Agers are enjoying the benefits of products with CBD and/or THC. Cannabis (if legal where you live) can be used for relaxation and stress relief, better sleep, and relief from joint and muscle pain. There are also many accessories available beyond the products themselves.
#3. Athleisure and footwear
Athleisure is the new dress code for many Active Agers (in and outside of the home) and with a wide variety of clothing and footwear options to choose from, you can't go wrong with this gift. Consider items that are functional, stylish, comfortable, and easy to put on (especially with footwear as laces can be a pain to tie).
#2. Stress relief products
2022 has been a very stressful year for many Active Agers so why not treat the ones on your gift list with something that will reduce overall anxiety levels. There are many items and options to choose from including weighted sleeping masks and blankets, heated insoles and slippers, aromatic bath bombs and massagers for every part of the body that hurts!
#1. Time with your family
The holiday season is a great time to bring family (and generations) together, which can inspire a variety of gift ideas to make this happen – from travel certificates to experiential gift cards to booking unique accommodations (i.e. through Airbnb or Vrbo). There is something for every family – and family dynamic!